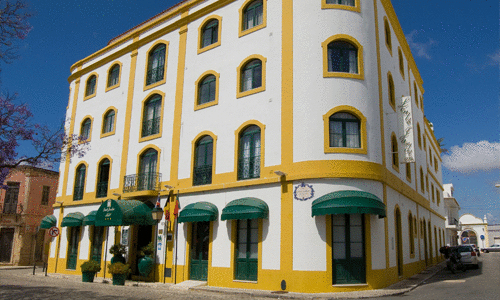 Onnodig om te vermelden dat we kosmopolitische hotels vermijden.
Aan het eind van iedere dag is er een buitengewoon comfortabel hotel, charmant en persoonlijk, of - en dit heeft zelfs onze voorkeur - een kleinschalige zgn. Turismo Rural accommodatie.

Angéle en Perry
"…prima hotels, mooie lokaties.
Ik had het idee dat wij vaak de mooiste kamer van het hotel kregen, bijvoorbeeld in Silves met uitzicht op het kasteel. Het ontbijt bij Isabel was het best verzorgd, met heerlijke koffie en veel persoonlijke aandacht. Verder was de lokatie in Serpa prachtig, sfeervol en speciaal (unieke patio omsloten door het typerende aquaduct)."

Ria en Jo
Prachtige infrastructuur van de accommodatie in Monte de Cima, zeer mooi en rustig gelegen, heel nette en stijlvolle kamer. Zeer hartelijk onthaal bij onze aankomst en verder hartelijke service en bediening.
Ook een zeer mooie, voortreffelijke accommodatie in Carrapateira in een rustige omgeving, niet ver van de zee (prachtige rotskusten in nabijheid).
We werden ook hartelijk ontvangen bij onze aankomst. Vriendelijke bediening en service.
Het ontbijt was uitstekend, lekker, gezond en verzorgd.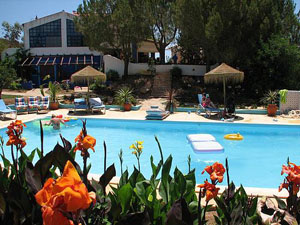 Fietsvakanties Portugal is lid van Responsible Travel, een Engelse organisatie.
Dit schreven enkele van de mensen die ons vonden via Responsible Travel van de accommodaties:

Sasha Hannah top 5 star review
"…there is no one moment that stands out - it was all so well organized, the accommodations excellent"

Kevin Keating top 5 star review
"…the trip was a pure and delightful adventure. Hotels were great - they were above average - they had great pools and the staffs were very accommodating. The attention to those details as well as the equipment provided, support available if something happened , was very much appreciated and better than what we had experienced with other tours in the past."

Mark Lowenstine 4 star review
"…we enjoyed the diversity in accommodations, which were all very good to excellent.
One of our very favorites was the bed and breakfast just outside the town of Carrapateira, in a tiny West Coast beach community."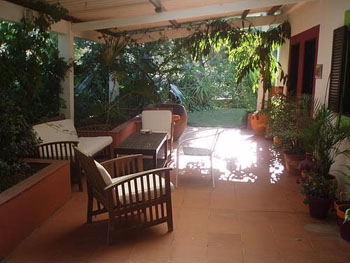 Mary Jane Ferrill top 5 star review
"…the accommodations were superb. Bert has taken so much time and effort to personalize this holiday, that it makes this a truly exciting adventure. This is very important to me: Never once did I feel unsafe in any of the places we visited. Thanks Bert!! Good Job!!"

Barbara Lamplugh review 4 star review
"…the most memorable and exciting part of your holiday was without a doubt, our time at Carrapateira on the west coast - the beautiful, peaceful natural environment, vast empty beaches, dramatic sea and also our lovely accommodation there, with an owner who couldn't have been more helpful and friendly."

Jayne Fahy top 5 star review
"…the accommodation at Carrapateira stands out as our favorite place to stay, not just the fantastic location but the warmth of our host."